Welcome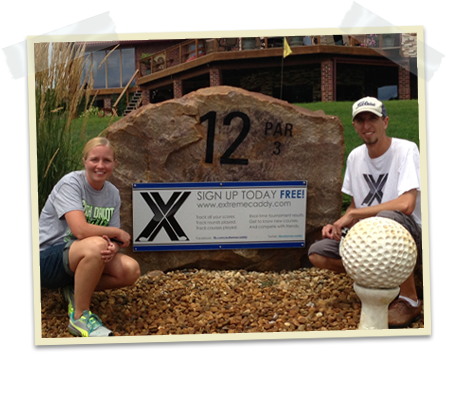 Who?
Extreme Caddy is a partnership owned and operated by:
Kyle Herges, Founder & CEO of Extreme Caddy: Associate Professor and Chair of the department of Digital Media and Design with 10 years experience in web design and graphic design and an avid golfer.
Fredel Thomas, COO of Extreme Caddy: Executive Director of the Kelley Center for Entrepreneurship and College Professor with 13 years experience in sales, project management, web development, and quality assurance.
What?
Extreme Caddy is a tournament management and live scoring application and interactive golf course directory. You can track courses played, track scores, compete with friends, compete with strangers, prepare to play new courses, share info with others, access everything on the course via mobile device.
Where?
We are centrally located in the midwest. No too East and not too West. Not too North and not enough South. Winters are cold, snowy, and windy. Summers are hot, humid, and full of bugs. We call it home.
Why?
Extreme Caddy is a business focused on developing applications that golf courses and golfers need. Our mission is to provide online solutions that solve real-world problems for those active in the game of golf.